​ARC Helps to End the Isolation of Aphasia!
Families often come to Aphasia Recovery Connection (ARC) because they feel overwhelmed, exhausted, and lost. We join them on their aphasia journey and help them create support systems to end social isolation. As your new "aphasia family," we provide hope and assurance that you are not alone!
The majority of our members are stroke survivors with aphasia.
ARC was started in 2012 with a mission to make a difference in the lives of people with aphasia and their carepartners by learning, sharing, and connecting together. ​
ARC is a 501(c)(3) Non-Profit Organization. We offer many programs and resources for people with aphasia and their care partners. We are the world's largest online support group with over 13,000 members on Facebook, and growing!
We provide free daily video conferencing calls for people with aphasia to connect and socialize. We host aphasia cruises and events throughout the year. Above all else, ARC is an Aphasia Family and we're so glad you found us.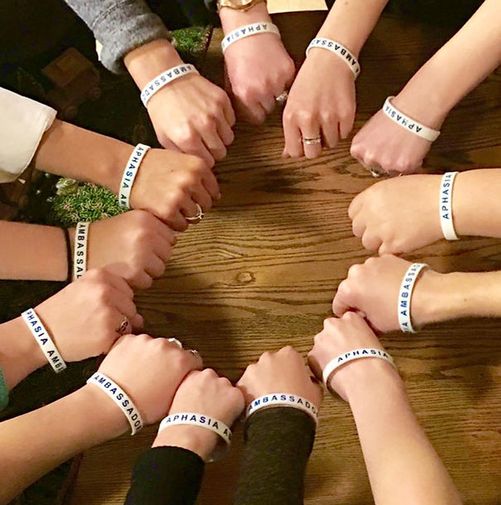 Your Lifeline of Hope for Living with Aphasia